---
Now that the accommodation is settled, we should know what to eat.
You will find introductions of our own and our partner companies' dining services below, so that you can plan your stay as a whole.
---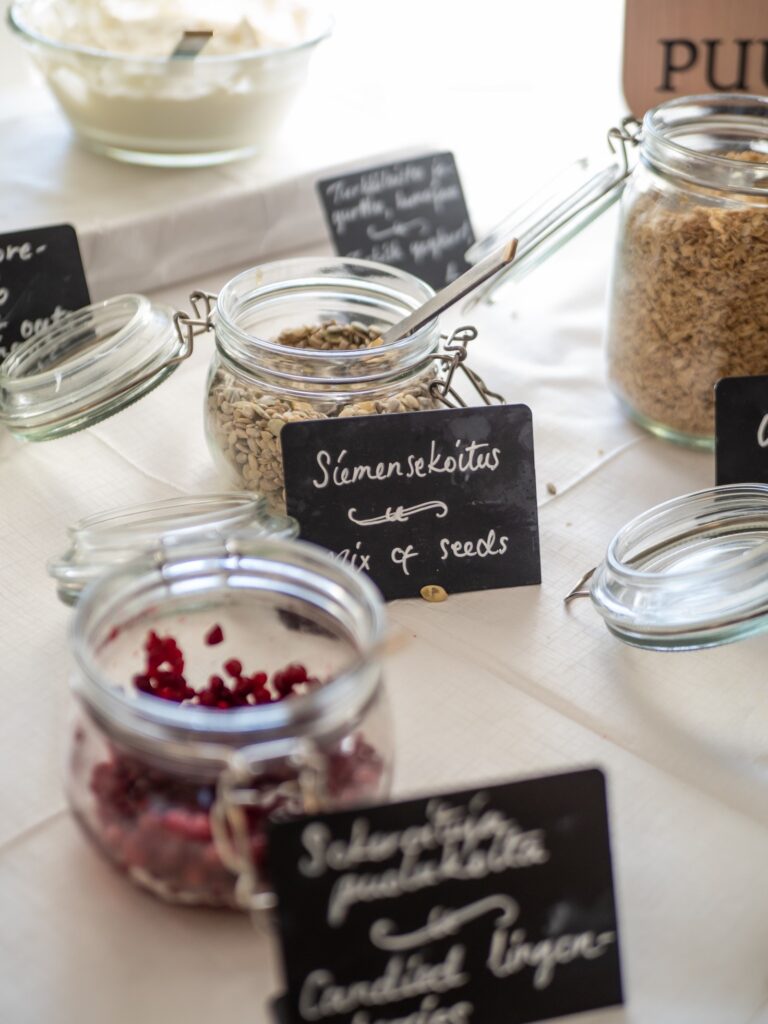 Peerâ breakfast
Nice to see you, better morning! We believe that a good morning starts with good scents and freshness accompanied by excellent taste, to top it all off. The table is filled with colorful and inspiring tastes – tempting you to have a bite.
You are sure to fill your energy reserves with our Peerâ breakfast. For variation, you can assemble different kind of combinations during a longer stay or just spend one longer breakfast moment peacefully trying out all the different options.
Our specialty, the Peerâ Porridge Bar, offers a slowly cooked oven porridge, a refreshing vegan raw-cooked porridge and of course a traditional oatmeal porridge, all accompanied by delicious accompaniments.
You can also enjoy the Peerâ breakfast even if you're not staying with us – just book your seat the previous day! Satiety is a virtue, experience it!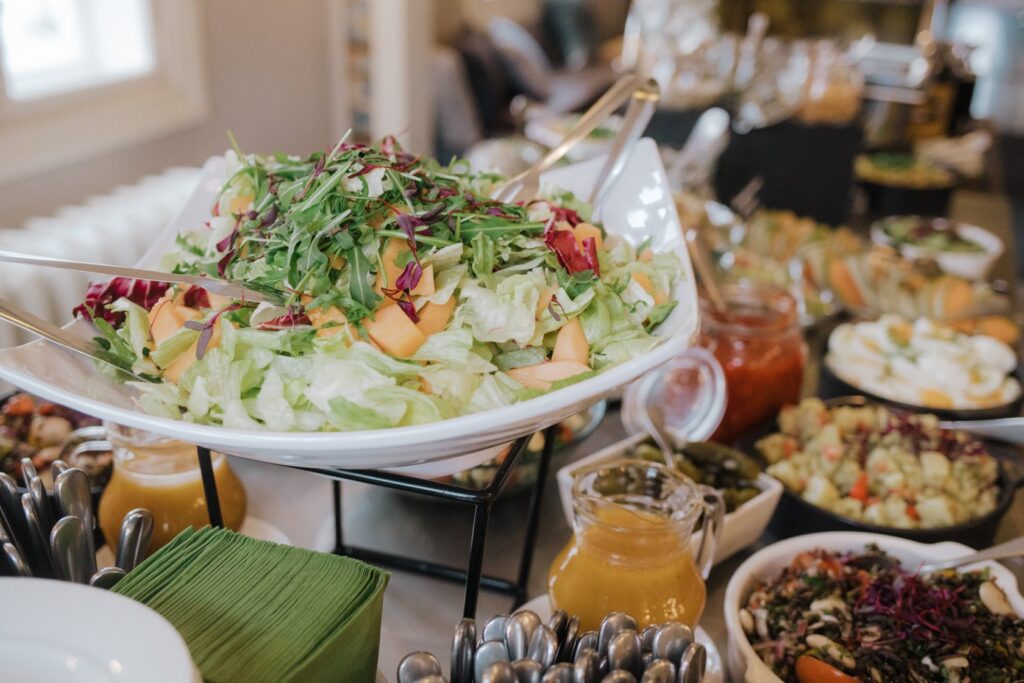 Lunch
Check out what we offer at Café Karolinebug here!

Otherwise we offer lunch for groups on demand. You can always ask from reception and we are happy to tell you more information about lunch places in Kajaani.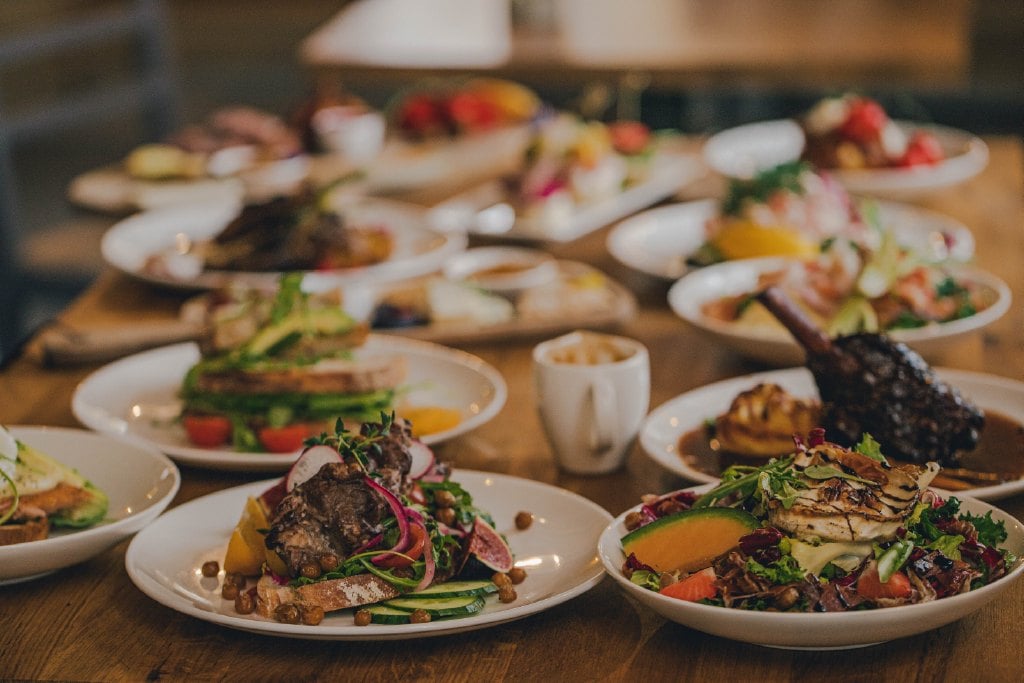 Dinner
At the center of Kajaani, you can also find other restaurants willing to help a hungry traveler, such as Ranch & Sulo; all just a walking distance from the Manor House!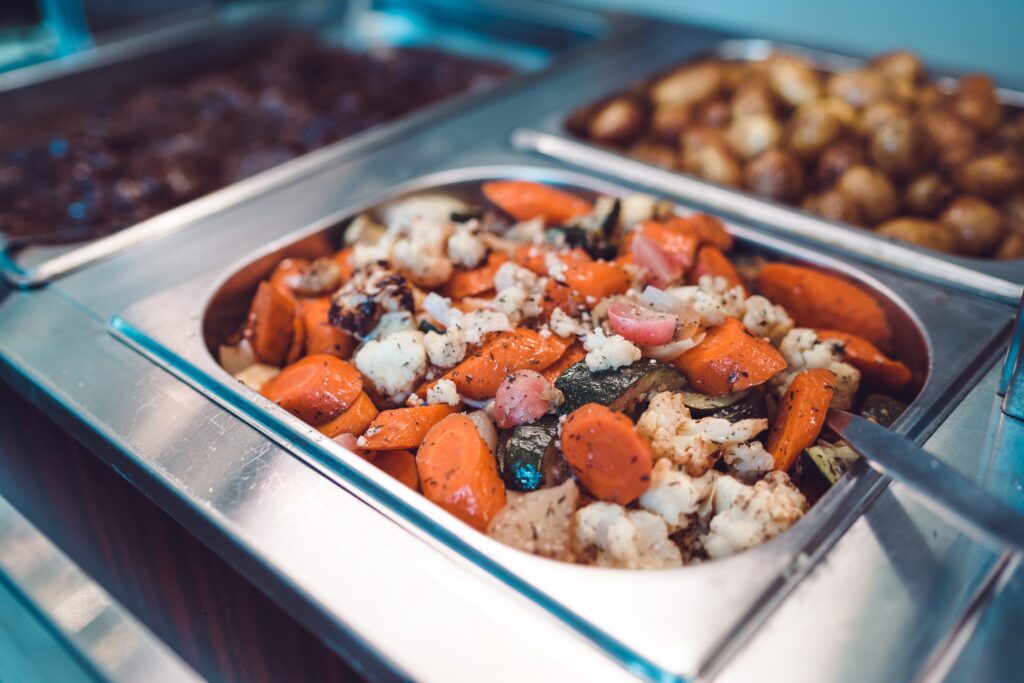 Group dining
If needed, we also organize private lunches & dinners for larger groups directly at the Manor House.
Contact us and let's organise servings according to your needs!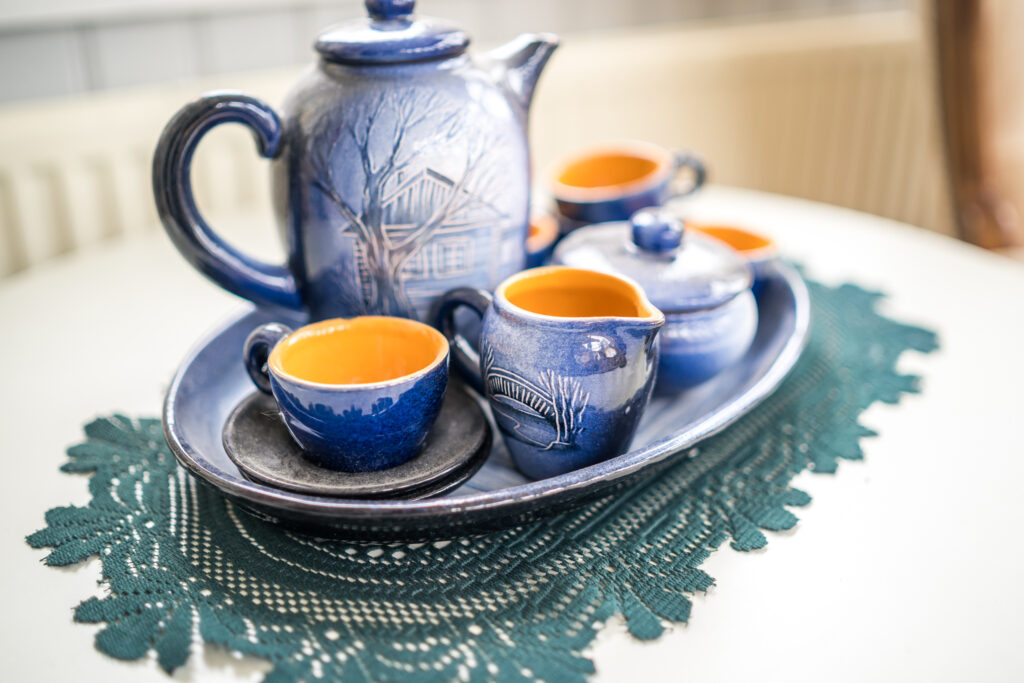 Customer kitchen
Are you tempted by cooking your own meal?
During your stay, our customer kitchen located in the White House Inn's cellar floor is at your free use. You will find equipment for all basic cooking, and of course a fridge, where you can keep your ingredients fresh awaiting for the right moment.
---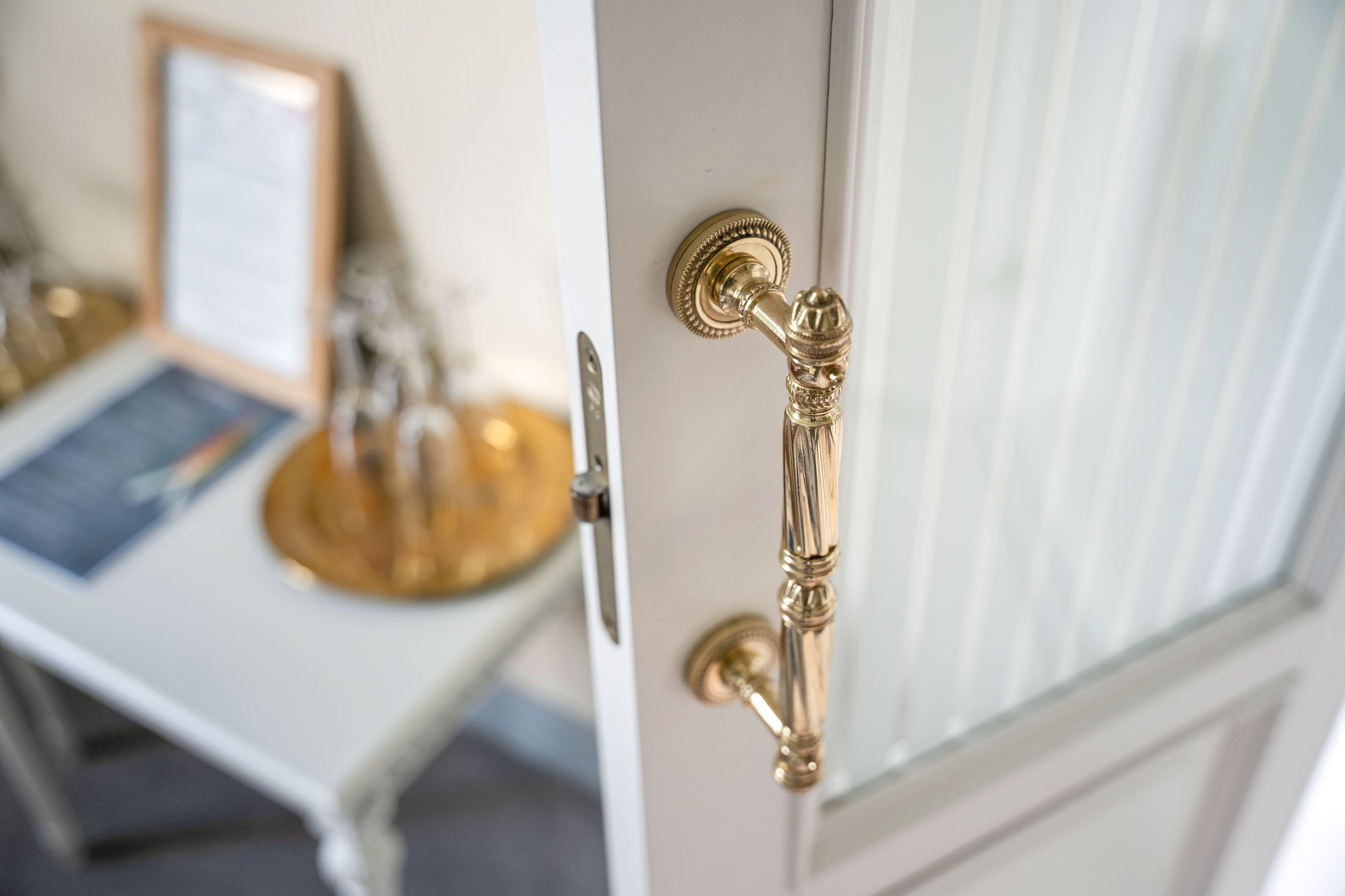 Our reception is glad to help further!
---