---
A defining event or meeting in Finland's Northernmost Manor House, in Kajaani
---
We like to spoil our meeting and event customers in our Manor House, where we offer the region's finest facilities for an event for up to 90 guests! On our premises you will find all things necessary and something extra for a successful event. Our variety of servings combined with our solid expertise will put a smile on every guest's face! Our delicious servings are planned by our local catering partner Kelpo Catering.
Get to know our options below:
---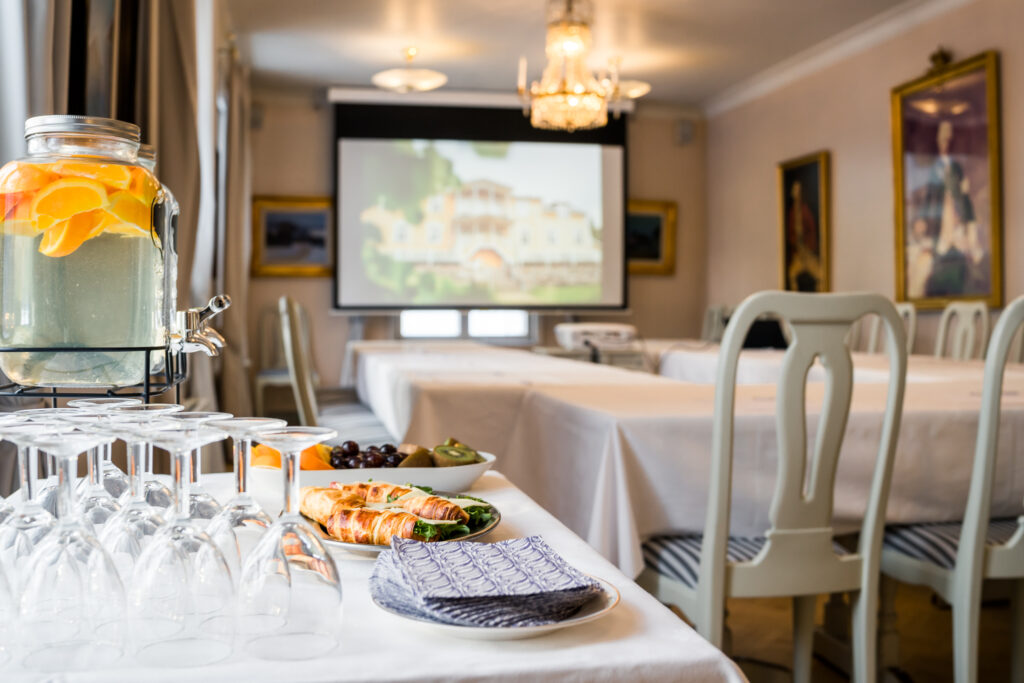 Meeting
A meeting and refreshing servings bring results!
Meeting rooms
Calamnius 150€, max. 40pax
Von Essen 110€, max. 12pax
(For changes in table forms, ask in advance, 40€/working hour). Cabinet rents include data projector, meeitng sheet board, water.
Meeting products
Peerâ sweet 13€
Lemon pie LF / Peerâ bun / Almond Croissant
Season's drinks (red berries, tropical, orange-mango)
Peerâ savoury 15€
Spinach-feta pie / Flatbread wrap (smoked ham, cream cheese, vegetables) / Multi-cereal croissant (tomato-mozzarella)
Season's drinks (red berries, tropical, orange-mango)
Meeting lunch 25€/pax
Starter, main dish, dessert, coffee/tea
Final confirmation hours/allergies/pax latest 7 days before the meeting.
When planning a future meeting, our goal is to lend you our expertise so that your meeting participants will leave the event energised and ready to face new challenges! We are working together with Peerâ's other destination Hotel Kajanus.
---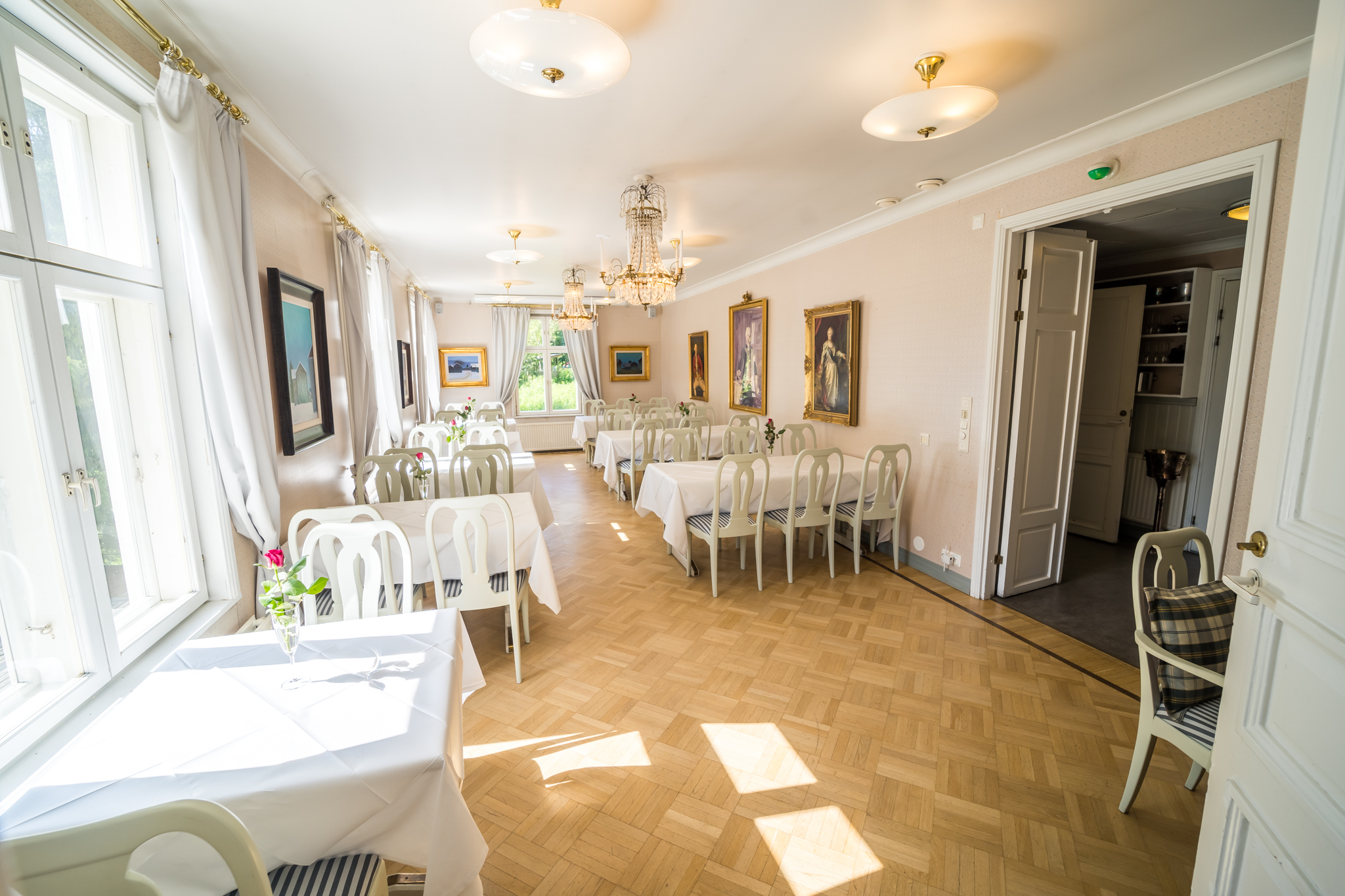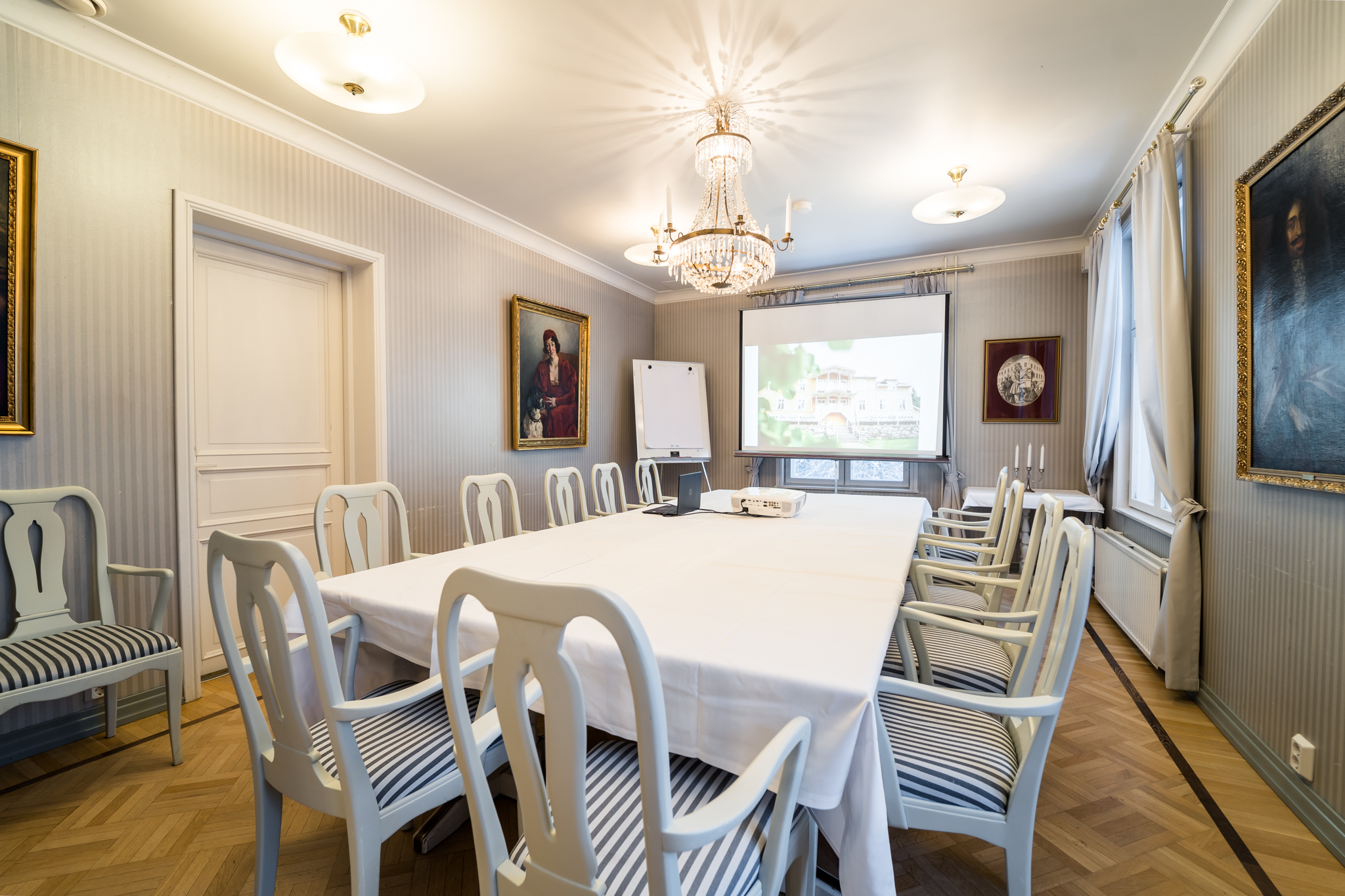 ---
Wedding
Are You ready for the most significant celebration of your lives?
Together with our local partners Finland's Northernmost Manor House serves and advises couples from the very beginning of planning this important event. Our inside facilities can hold up to 90 guests and our Manor Garden offers beautiful surroundings for all kinds of fun wedding activities. We listen to the couples' wishes intently, so that your celebration of love will turn our perfect!
Book a tour at the Manor House and let's chat more!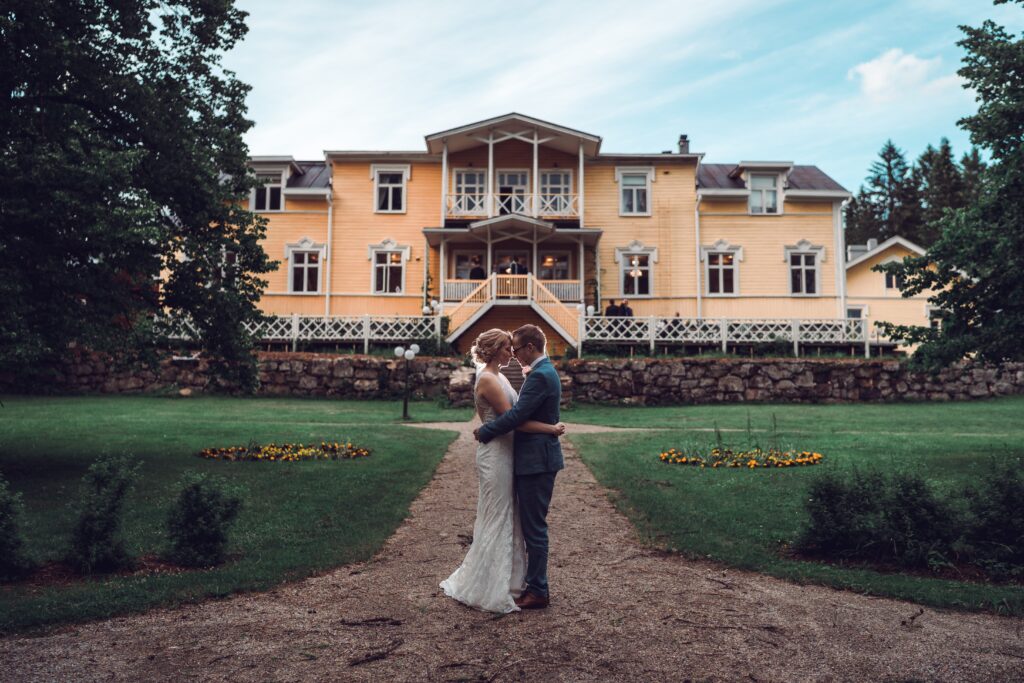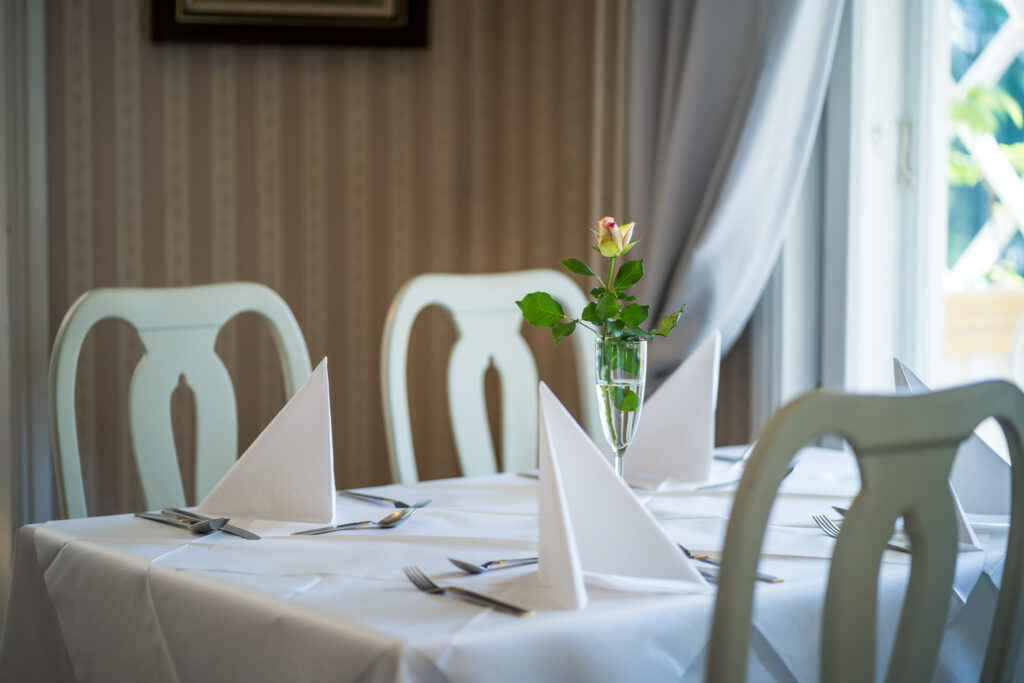 Memorial
Manor House Hotel Karolineburg offers dignified premises for a memorial reception, just beside the center of Kajaani. The warm and authentic Manor House atmosphere is passed on to guests in this type of personal events.
Other celebrations
Namesakes, a graduation party or a birthday celebration coming up?
All kinds of anniversaries and parties in different life stages have been held at the Manor House. The unique Manor House atmosphere is passed on to the event organiser as well as all the guests, accompanied by delicious customised party servings. Contact us for an offer, let's build and unforgettable event adapted to Your needs!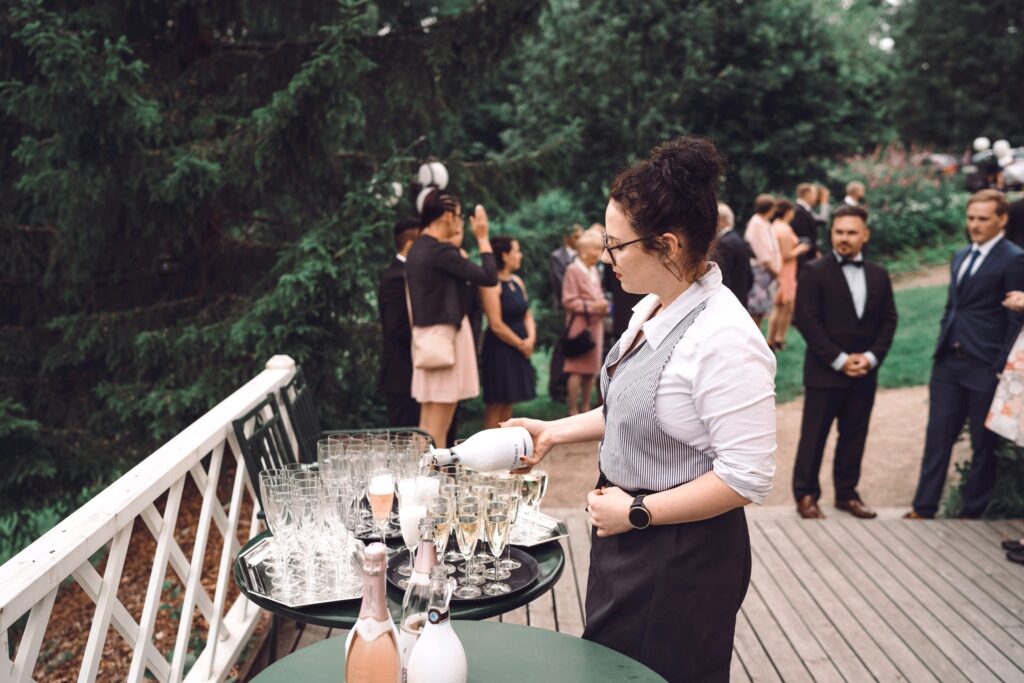 ---
---
Gallery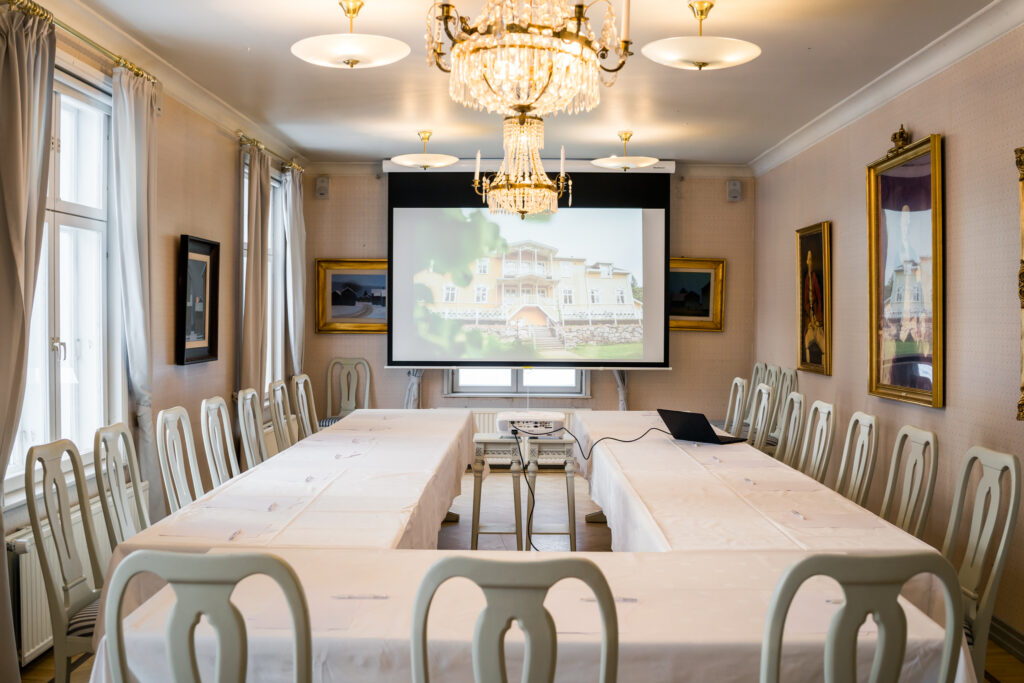 ---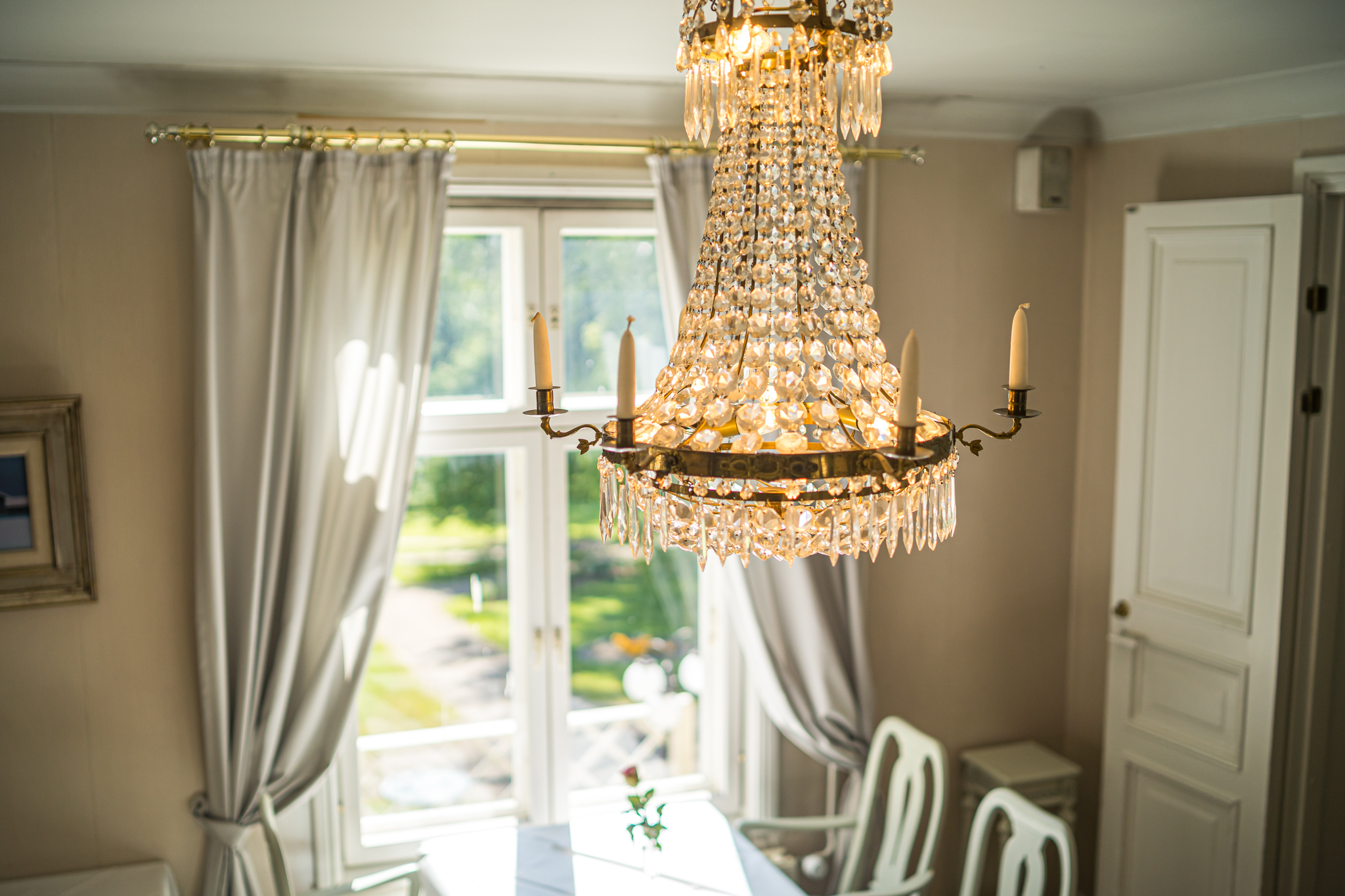 See you at the Manor House!
---