---
We're opening a café at Karolineburg Manor House 3.6.2022!

Tastes, scents, Manor surroundings.
---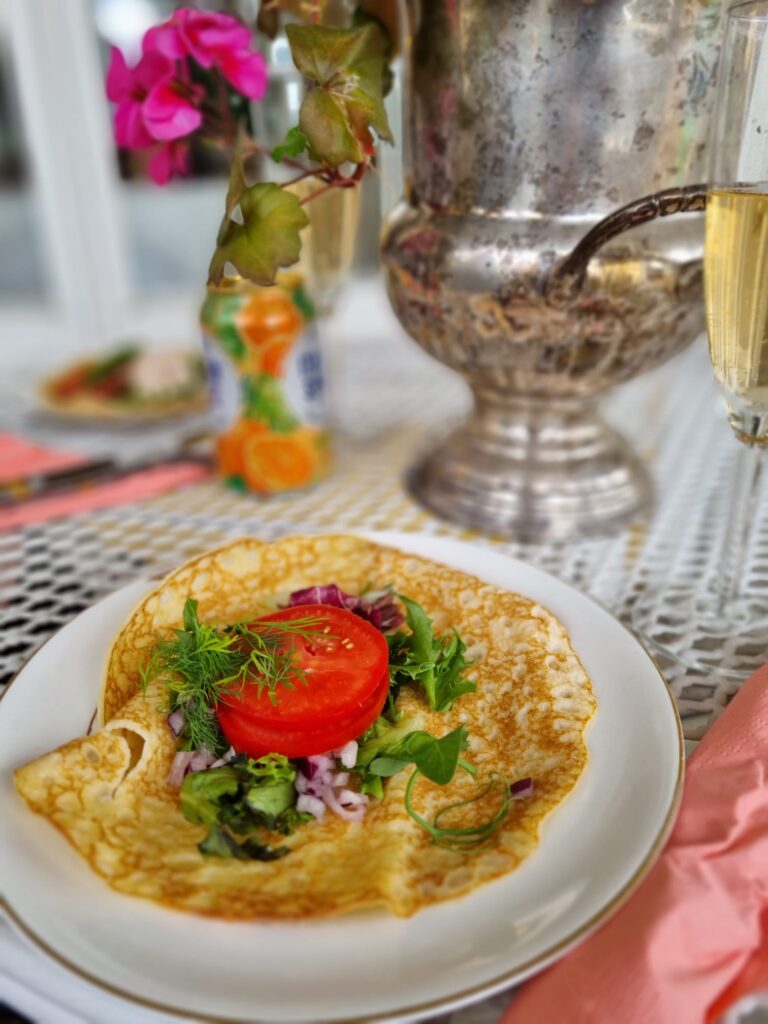 Crêpes buffet
Café is CLOSED 12.-14.8 Sorry about this.

Café Karolineburg offers a delicious crêpes buffet for its hotel and local guests:
3.6.-23.6. Mon-Sat between 12pm-7pm
24.6.-31.7. Mon-Sun between 12pm-7pm
Opening for after this time will be announced later. Drinks are served everyday until 30min before closure of hotel.
You can get your buffet and drinks from our reception.
We offer fresh fish and vegetarian options. For sweet options some season's fruits and berries with other sweet sides.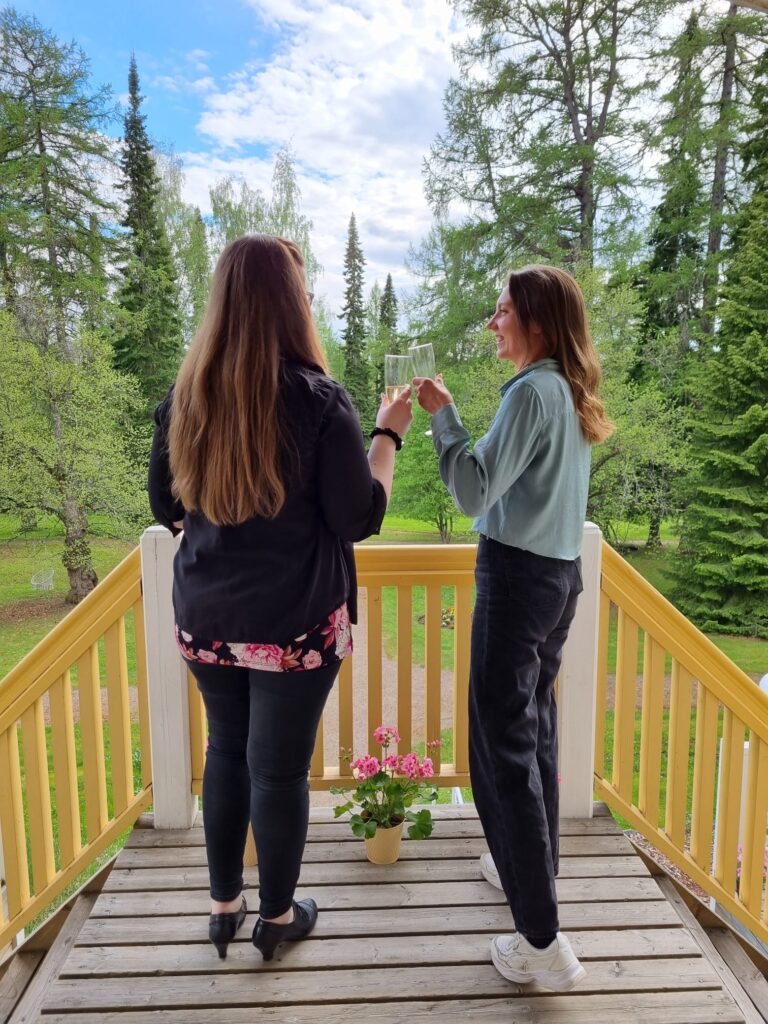 Drinks
The café has an alcohol selling permit covering the whole manor house and the garden. You can thus buy drinks, also alcohol free ones, from our café and enjoy them in our beautiful parlor rooms or our sunny terrace and garden.
Our drink selection includes some bubblies, wine, local drink products and some more traditional ones as well.
Check our selection on the MENU.
Surroundings
The Karolineburg Manor House's unique surroundings offer a special experience to our guests in this almost 200-year-old Manor area.
Our garden is designed and put into place according to French garden ideals by our French Peerâ family member Yann. This is why we wanted to take inspiration from the French crêpes culture in our café as well.
You can choose between enjoying our café's products inside in our beautiful parlor rooms under crystal crowns, under the sun on the terrace or even sitting on a garden bench listening to the birds sing.
Doesn't this sound good?
---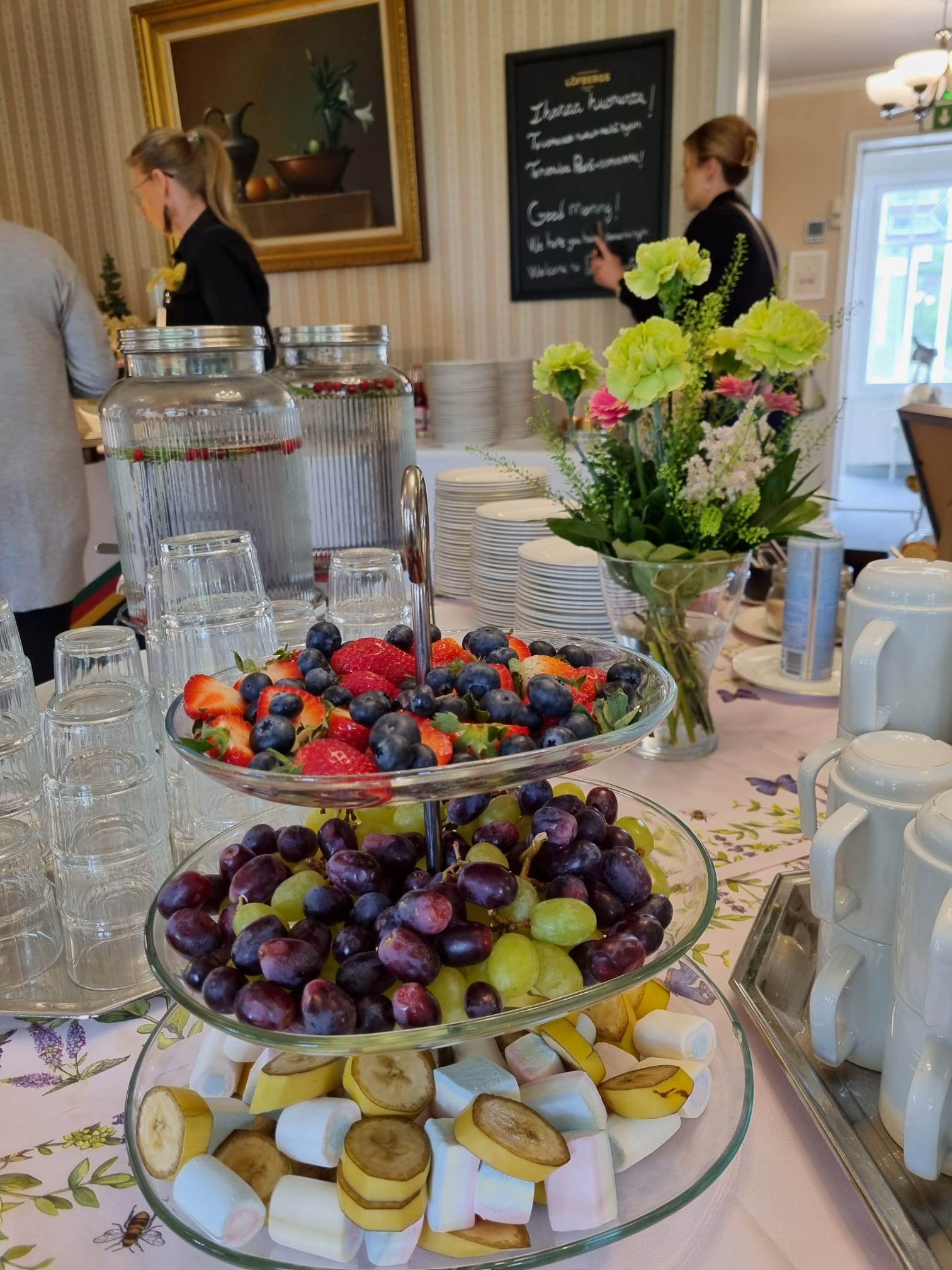 Welcome to enjoy Café Karolineburg!
---