---
We're opening a café at Karolineburg Manor House again in summer 2024!

Tastes, scents, Manor surroundings.
---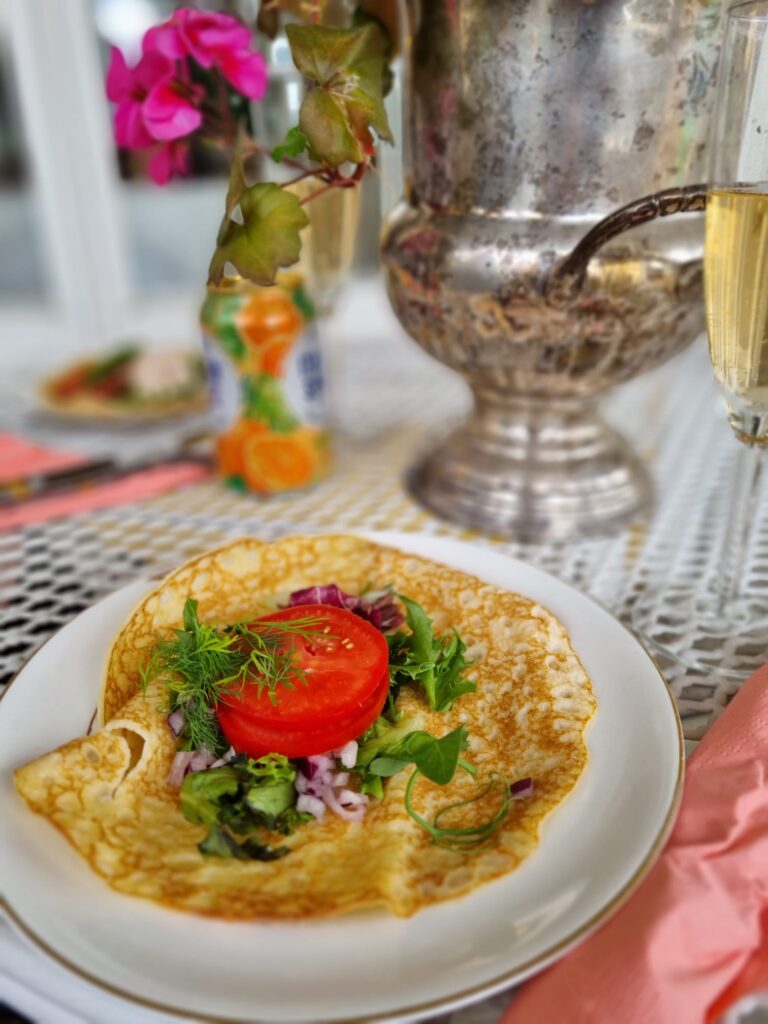 Popular Crêpes buffet
Drinks
The café has an alcohol selling permit covering the whole manor house and the garden. You can thus buy drinks, also alcohol free ones, from our café and enjoy them in our beautiful parlor rooms or our sunny terrace and garden.
Our drink selection includes some bubblies, wine, local drink products and some more traditional ones as well.
.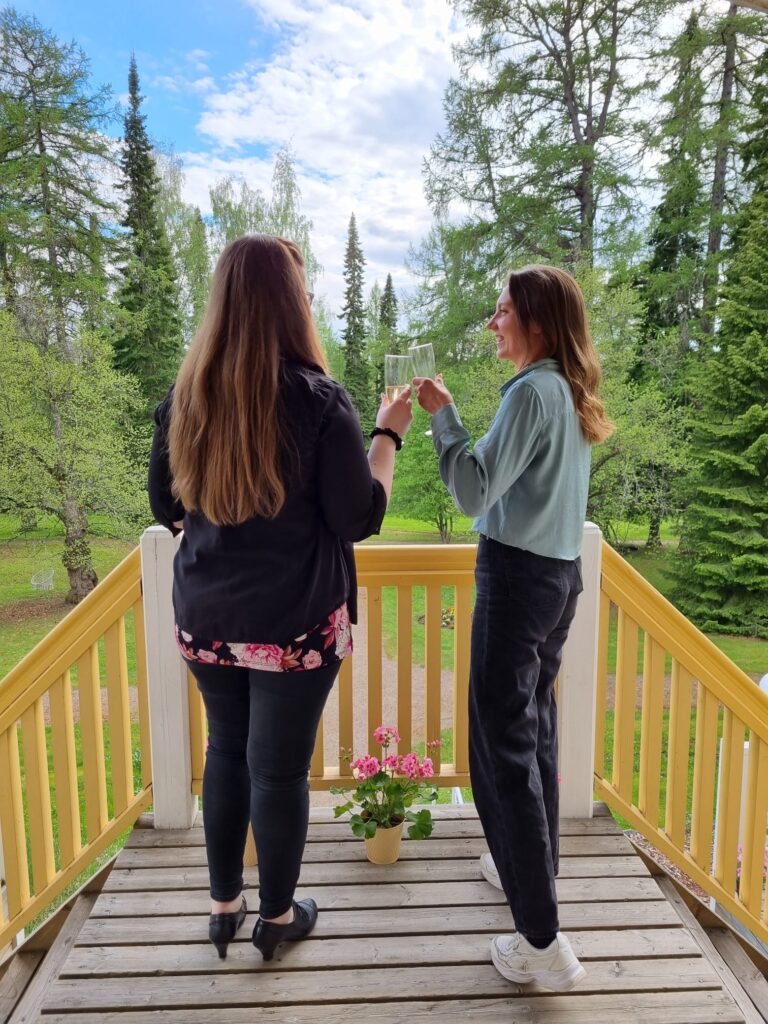 Surroundings
The Karolineburg Manor House's unique surroundings offer a special experience to our guests in this almost 200-year-old Manor area.
Our garden is designed and put into place according to French garden ideals by our French Peerâ family member Yann. This is why we wanted to take inspiration from the French crêpes culture in our café as well.
You can choose between enjoying our café's products inside in our beautiful parlor rooms under crystal crowns, under the sun on the terrace or even sitting on a garden bench listening to the birds sing.
Doesn't this sound good?
---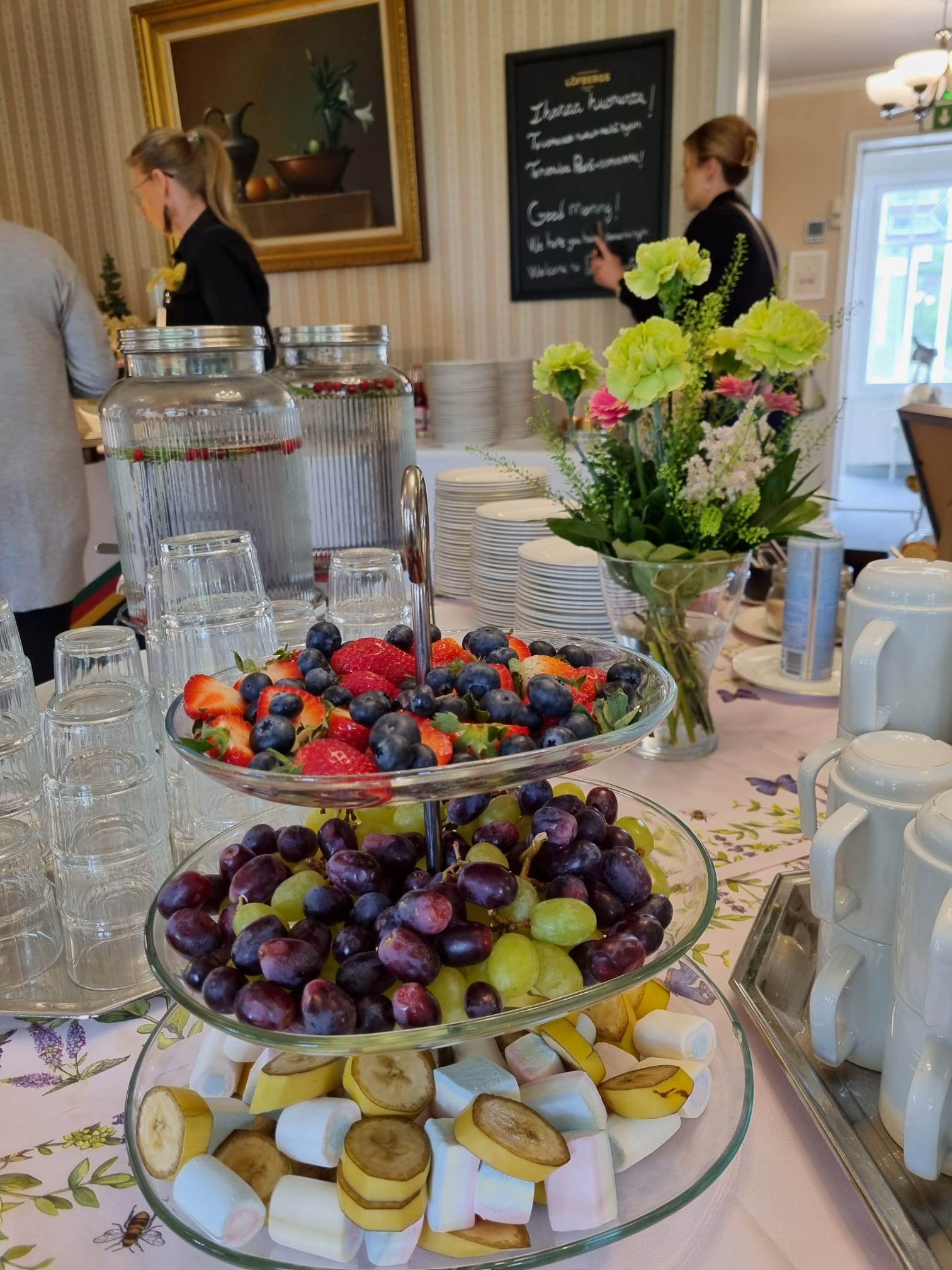 Welcome to enjoy Café Karolineburg!
---